The Tánaiste and Minister for Foreign Affairs and Trade, Simon Coveney TD today spoke about the Dunkettle Interchange upgrade and the failure of TII and Sisk to reach an agreement on the delivery of the project. "I am very unhappy about this, however it was not a...
THE PARTY
Fine Gael Headquarters Reception & General Enquiries 51 Upper Mount Street Dublin 2 D02 W924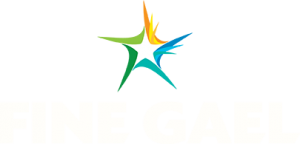 T: 01-6198444 / E: finegael@finegael.ie
SITEMAP
© 2017 Fine Gael. All rights reserved.
Sign up to our Newsletter
*Enter your email address to receive our periodic newsletters. NOTE: By submitting this form, you are providing us with permission to store your personal information and send you relevant periodic emails attaching our Newsletter. View our Privacy Notice for further details. You can opt out at anytime by e mailing simon.coveney@oireachtas.ie  with the words "opt out".