Minister Simon Coveney welcomes €3.8 million funding for Cork City roads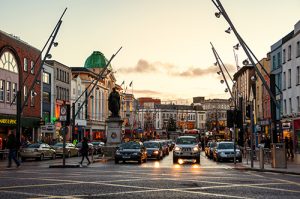 Cork City Council is to receive over €3.8 million in roads funding this year. This is part of a €324 million national investment programme for regional and local roads in 2017.
"Fine Gael in Government is determined to use our strong economy to benefit all areas of the country, and roads funding is just one example of this. The funding announced by the Government today constitutes a 9% increase on last year's allocation, which is only possible as our economy continues to grow.
"This funding is for the local authority to maintain and strengthen our roads here in  Cork City. It will also help to stimulate local job creation which is really important to local communities here.
"Road safety is an important part of this announcement also. Nationally, funding of over €1.3 million will be allocated to local authorities to continue with the implementation of 30km/h speed limits in housing estates across Ireland.
"This funding for roads in Cork City will make a big difference to people and businesses locally. This announcement comes in the same week as the Government launched its Action Plan for Rural Ireland which, with its 270 targeted actions, will help to deliver benefits to people and communities all across Cork.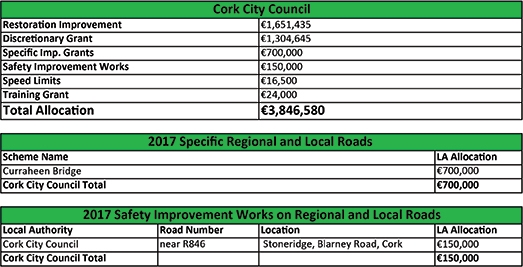 THE PARTY
Fine Gael Headquarters
Reception & General Enquiries
51 Upper Mount Street
Dublin 2
D02 W924
T: 01-6198444
E: finegael@finegael.ie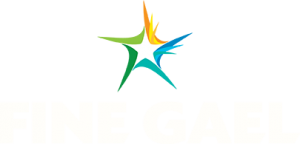 SITEMAP
© 2021 Fine Gael. All rights reserved.