Ireland 2040 – Our Plan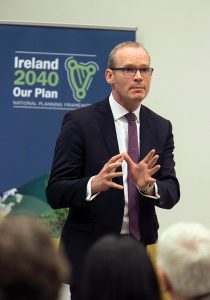 This morning I met with stakeholders and students at University College Cork & UCC Students' Union to talk about the new National Planning Framework, Ireland 2040 – Our Plan, as part of the UCC Planning Conference.
While we face many challenges presently, we know we need to think ahead for a radically different Ireland of 2040 including;
A national population increase of around 1 million people;

More than one-fifth of Ireland's total population being over 65;

More than 500,000 additional people at work;

500,000 homes needing locations much closer to services and amenities; and

rebuilding community and commercial life in the hearts of our cities and towns and protecting the many qualities of our rural communities
What do you think the issues are for our future development and how can we – together – address sprawl and lop-sided development, better utilisation of the potential of both urban and rural areas and avoid congestion and adverse impacts on people's lives and the environment?
So have your say please – tell us at www.Ireland2040.ie
THE PARTY
Fine Gael Headquarters
Reception & General Enquiries
51 Upper Mount Street
Dublin 2
D02 W924
T: 01-6198444
E: finegael@finegael.ie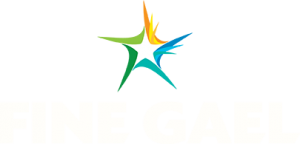 SITEMAP
© 2021 Fine Gael. All rights reserved.